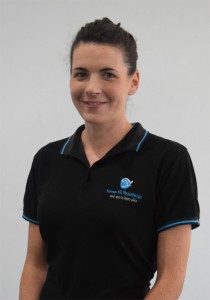 B.Sc. Physio (Hons)
Emily is an Associate Physiotherapist of the Clinic. She is a member of the Australian Physiotherapy Association and the Health Professions Council. Emily studied Physiotherapy at Northumbria University in the UK. She brings with her international Physiotherapy experience having worked in the UK, New Zealand and Australia. She has worked in hospital and Private Practice settings. Emily's exposure to diverse Practice settings has allowed her to hone her treatment for musculoskeletal and sports Physiotherapy as well as in depth patient education.
Emily has worked with representative rugby teams and professional athletes. In her spare time, she enjoys cycling.
Emily supplements her treatment with dry needling and her experience in teaching clinical pilates.
Qualifications and courses:
Bachelor of Science (Physiotherapy) Hons., Northumbria University,Newcastle
DMA Clinical Pilates
Foundation Acupuncture Course/ Dry needling